MBA, BSc(Eng), CEng FIET, FHKIE, RPE, FIRSE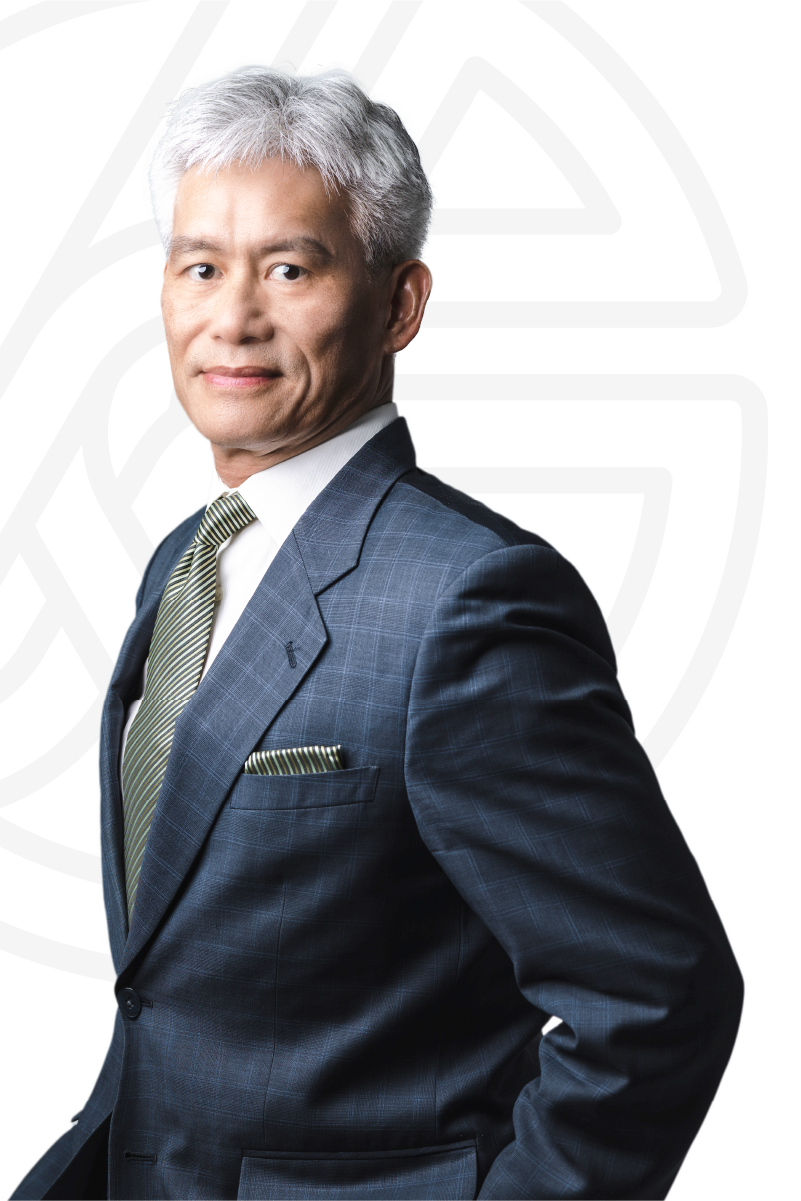 Ir C.S. CHANG
Executive Chairman
MBA, BSc(Eng), CEng FIET, FHKIE, RPE, FIRSE
Ir C.S. CHANG is a professional chartered engineer with over 40 years of international multidisciplinary experience in railway systems.
In 2008, Ir C.S. CHANG founded Key Direction Limited with a wealth of knowledge and experience in the design, implementation, testing and commissioning of sophisticated railway systems. In the capacity of Executive Chairman, CS drives the business development and operations of Key Direction Group, while embracing a hands-on approach to providing system consultations and expert advices to clients for projects across the globe.
He is also the Past Chairman of Control Automation and Instrumentation Division of Hong Kong Institution of Engineers (HKIE). He has been a Visiting Lecturer in the City University of Hong Kong and Adjunct Faculty in the Asian Institute of Technology of Thailand. He is currently a Part-time Lecturer in the Chinese University of Hong Kong, a Fellow of Hong Kong MTR Academy and an Associate Faculty of Land Transport Authority of Singapore.
Prior to founding Key Direction, he has held senior engineering positions in Hong Kong Kowloon-Canton Railway Corporation (KCRC), HK MTR Corporation Limited and CSEE in France.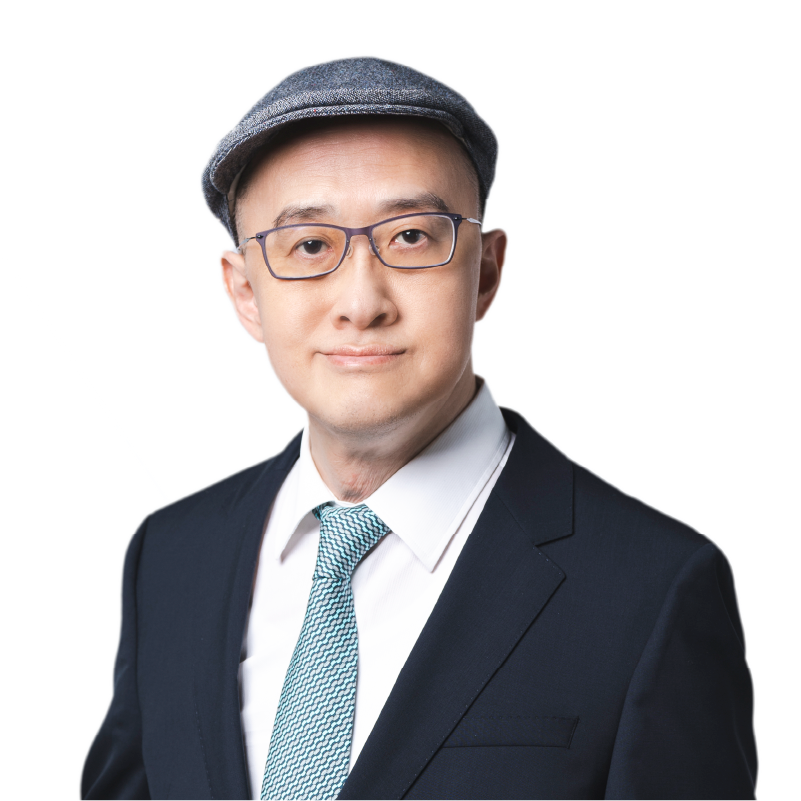 MBA, MSc(Eng), MSc(Financial Analysis),
BSc(Eng), FHKIE, FIET, MHKIoD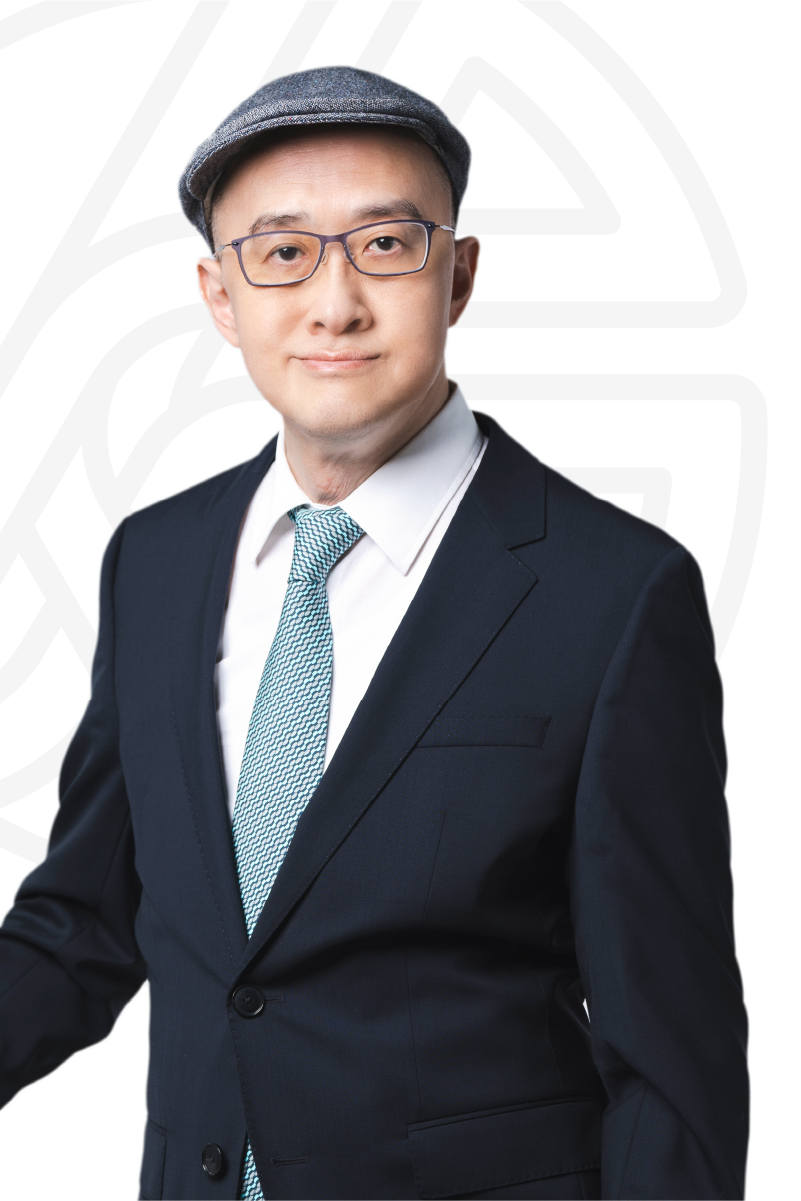 Ir Morris CHEUNG
Vice Chairman
MBA, MSc(Eng), MSc(Financial Analysis), BSc(Eng), FHKIE, FIET, MHKIoD
Ir Morris CHEUNG is a professional railway engineer with over 40 years of technical experience in rolling stock and railway systems covering design, testing and commissioning to maintenance.
As Vice Chairman at Key Direction Limited, he's helped align the organization to company goals, established a policy-based governance system and training programme for the company, and worked with stakeholders to prompt business growth.
Prior to KDL, Morris has held CEO positions with Ngong Ping 360, MTR's UK and Nordic offices, and the MTR Academy, and has also been a member of the Executive Directorate of MTR Corporation Limited between 2012 to 2018.
Morris began his career with MTRCL, where he has held various senior positions involving operations, maintenance and construction of new railway extension projects. With over 35 years in MTRCL, he has launched International Corporate Programmes in 10 counties, managed over 6,000 employees, and obtained the extension for the Stockholm Metro franchise.
Morris has helped build international and Mainland China railway networks for the public transport community, railway industry, and railway academic institutions.
Morris also served as the Chairman of UITP (International Association of Public Transport)'s APAC region from 2013 to 2017, and the Advisor for UITP's Asian region.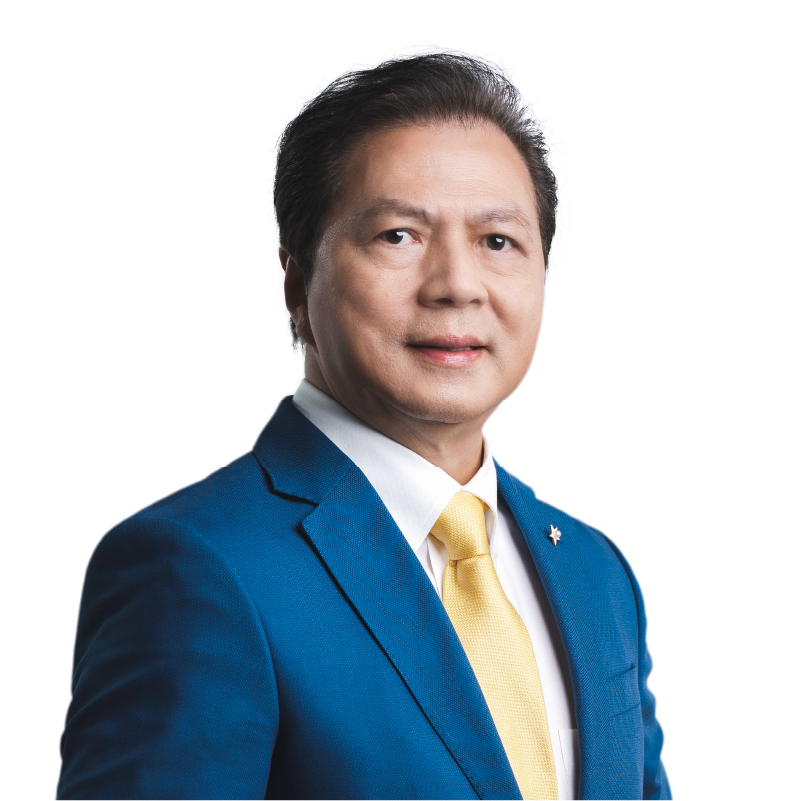 EMBA, ECert(MPS), DipEcon, Cert(TM&O)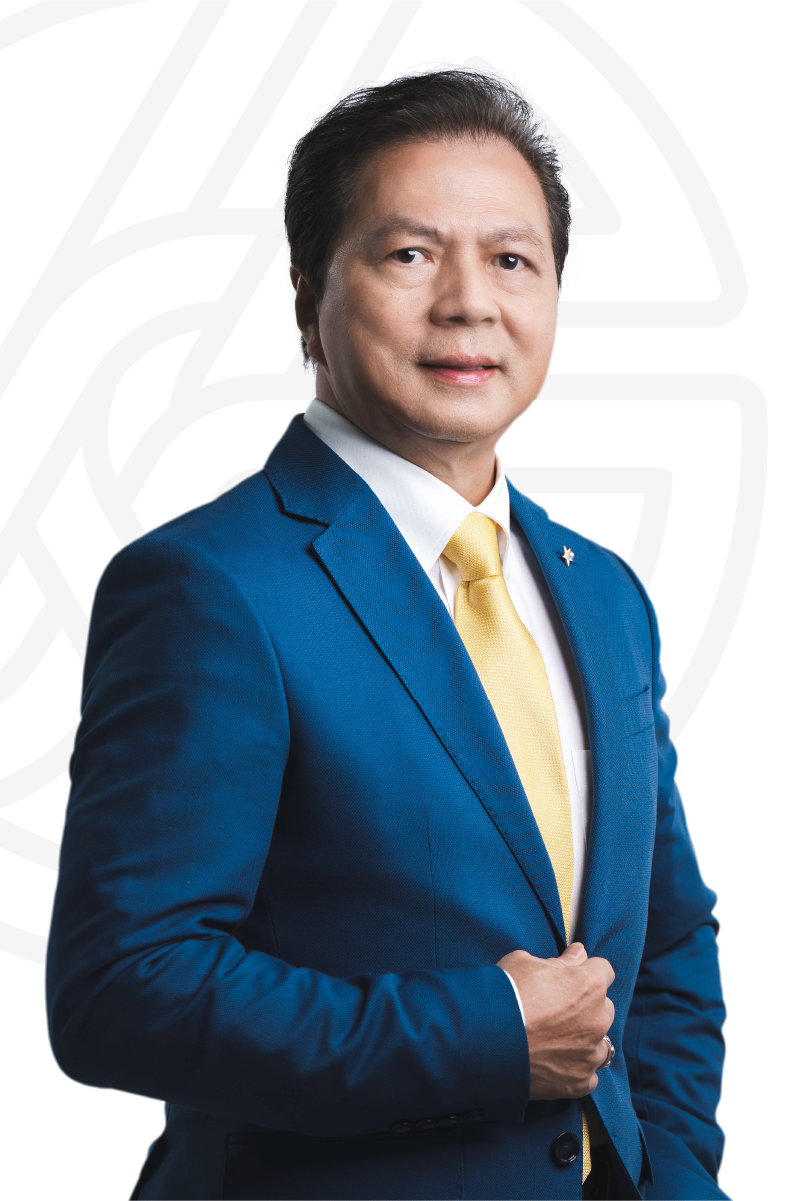 Frederick LAM
Executive Director
EMBA, ECert(MPS), DipEcon, Cert(TM&O)
Frederick Lam has over 45 years of experience in the railway industry, specializing as a railway operation and maintenance manager.
Frederick serves as Executive Director and Company Secretary at Key Direction. He joined Pypun-KD & Associates Ltd, subsidiary of Key Direction Limited, as a board director in 2009. Since his joining, he has been involved in railway projects like the Mecca Hajji Metro project in Saudi Arabia, the KVMRT SBK Line project and the KJ LRT extension project in Malaysia and various railway projects in Hong Kong, including Express Rail Link and Shatin-to-Central Link projects.
Prior to Key Direction Limited, Frederick joined the Hong Kong MTR Corporation in 1978 in the post of Planning Manager, before advancing his career with Hong Kong KCRC as the Operations and Maintenance Planning Manager of West Rail (WR).
At KCRC, he was responsible for the commissioning, trial operations and the readiness of West Rail and Light Rail extension Opening. He took over the management of West Rail, Light Rail and KCRC Bus Operation, overseeing the activities of more than 700 staff as Traffic Operations Manager until 2008.
Fred has been a Senior Instructor for MTR in 1979, Revenue Assistant till 1982, Station Controller till 1984, Area Manager till 1990, Planning Officer till 1991, Assistant Planning Manager till 1999, Operations Planning Manager (Major Systems) till mid 2000.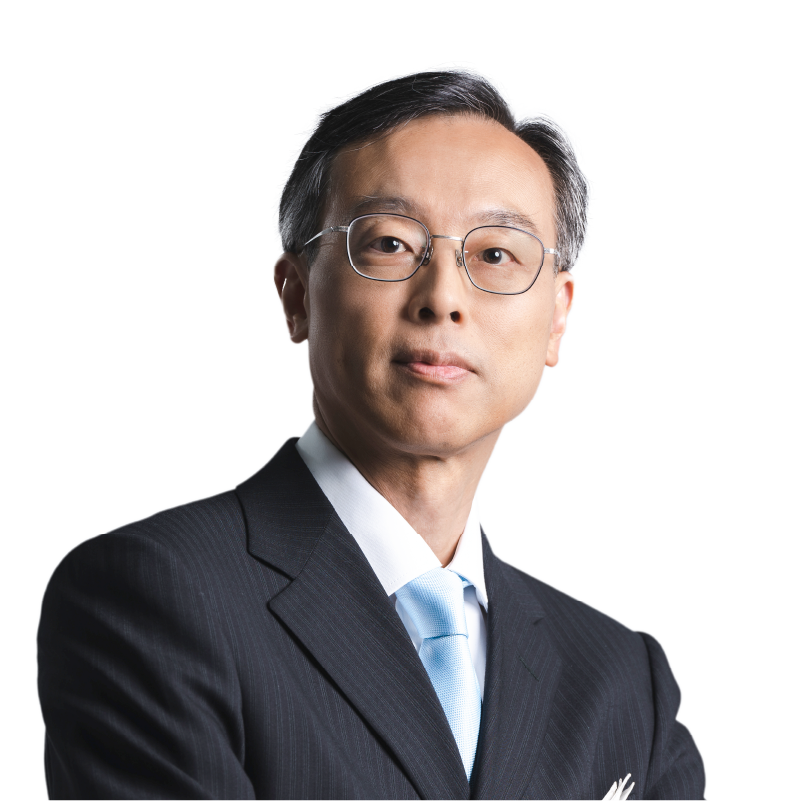 MBA, MSc, BASc, CEng MIET, MHKIE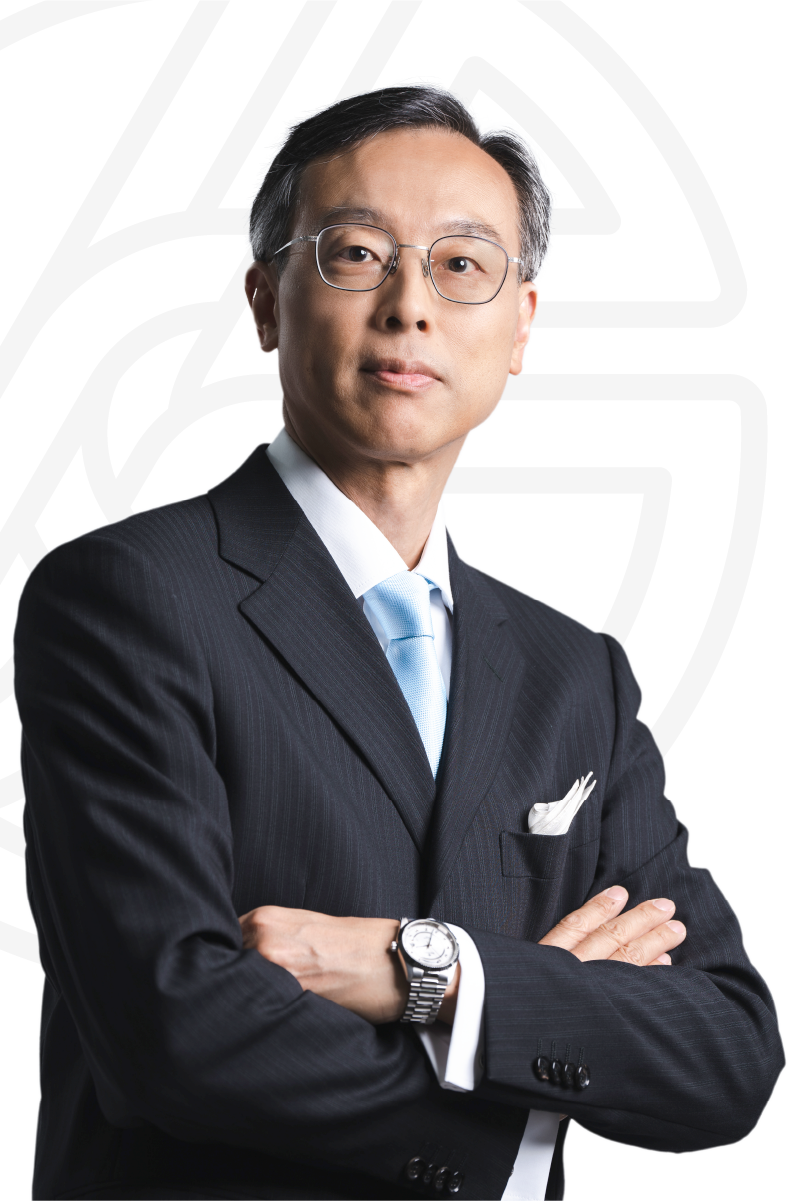 Ir W.M. WONG
Executive Director
MBA, MSc, BASc, CEng MIET, MHKIE
Ir W.M. WONG is an experienced project manager and engineer with over 37 years of experience in railway systems engineering design and large-scale infrastructure projects in Hong Kong and Canada.
WM serves as the Technical Director and also the Executive Director of Key Direction—managing projects covering design, construction, testing and commissioning—where his strong project management skills, leadership, and interpersonal communication style have helped grow the company.
Prior to joining Key Direction Group, WM has held senior and engineering positions with MTRCL, KCRC, Translink (Vancouver, BC, Canada) and Ontario Hydro (Toronto, Ontario, Canada).
Since the 1990s, WM has been involved in an array of telecommunications, control and other railway systems projects. His achievements extend to, but are not limited by, the Guangzhou–Shenzhen–Hong Kong Express Rail Link (XRL), the Hong Kong West Rail, and new Hong Kong Airport Core projects.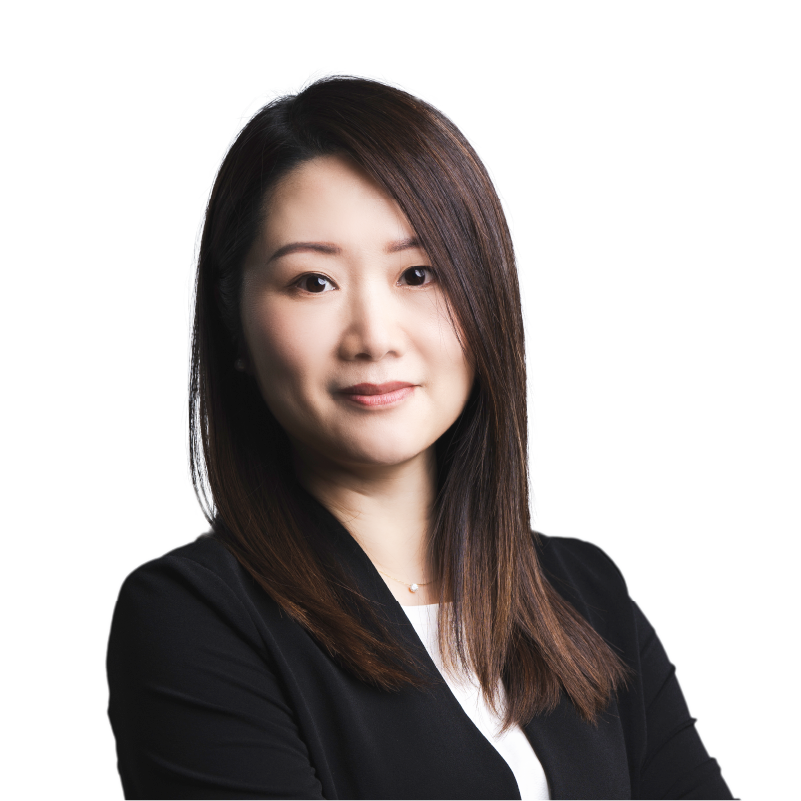 Executive Director & General Manager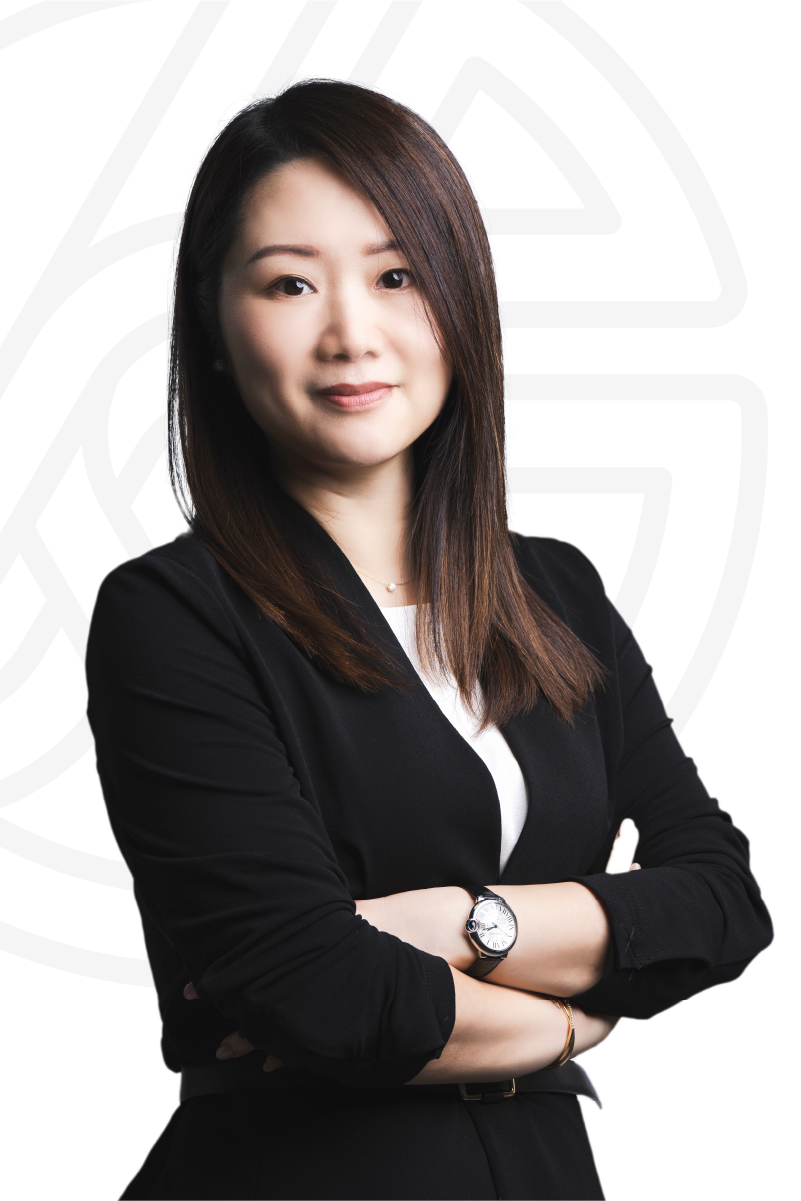 Ms Elsa WONG
Executive Director and General Manager
PGCE, BBus
Elsa Wong is the Executive Director and General Manager with over 24 years of experience in HR, administrative, internal auditing, accounting, financial control and contract management.
In her 12 years in Key Direction Limited, Elsa has established a sustainable human resource policy covering recruitment, performance management and talent development. She has also developed and improved operating models, procedures and practices, and expense budgeting to align with the group's directives.
Prior to joining Key Direction Limited, Elsa has held positions in The Institution of Engineering and Technology (HK, Taiwan, Korea, Japan, China, UK and beyond), Educational Publishing Ltd (HK), and Informatics (H.K.) Limited (HK and SGP)
TEAM
PhD, MSc(Eng), BSc(Hons), CEng MIET, MHKIE
Dr. Ir Y.W. TUNG
Technical Director, KDL
CEO, KCG Corporation
PhD, MSc(Eng), BSc(Hons), CEng MIET, MHKIE
Dr. Ir Y.W. Tung is a highly experienced Technical Director at with over 40 years of expertise in railway development, project management, and system integration.
Tung has served as Technical Director at Key Direction Limited since 2012, and has played a crucial role in overseeing the technical aspects of project delivery and providing innovative solutions to clients' projects.He also holds the position of Chief Executive Officer at KCG Corporation, a subsidiary of KDL that specializes in professional training.
Prior to joining Key Direction Limited, Dr. Tung held noteworthy positions, including Branch Manager at Invensys Rail (HK) and Train Control Manager at Ansaldo STS (HK). During this time, he successfully secured contracts for the company and ensured timely project delivery. He also excelled in overseeing all design and implementation works assigned to the train control team.
He is actively involved in the industry as an External Examiner appointed by the Vocational Training Council (VTC) for the Professional Diploma in Railway Engineering program offered by the Hong Kong Institute of Vocational Education (IVE).
Furthermore, Tung serves as the Vice-chairman of the Association of Railway Transportation Professional, an association dedicated to studying Hong Kong's railway development, technology review, and railway transportation policy.
MSc, BSc(Eng), CEng MIET, MHKIE
Ir Ken LEUNG
Associate Director
MSc, BSc(Eng), CEng MIET, MHKIE
Ir Ken LEUNG is a chartered professional engineer with over 43 years of experience in rolling stock, encompassing project management, train design, construction, and maintenance, along with electrical and mechanical engineering
As an Associate Director at Key Direction Limited, Leung plays a pivotal role in overseeing project progress and the development of technical specifications to meet objectives.Prior to his role at KDL, Leung has held senior engineering roles with Mass Transit Railway Corporation Limited (MTRCL) in Hong Kong, where he was responsible for managing rolling stock projects, such as the Shatin Central Link (SCL) and Light Rail Vehicle (LRV).
From design and build to train operation, he has led the projects, overseeing specification development, tender assessment, program development, train systems design and review, major equipment testing, system testing and commissioning, system assurance, reliability performance, RAM demonstration, and Independent Safety Assessment (ISA).
Leung also brings extensive knowledge of train maintenance, equipment overhaul, depot operations, and safety requirements. He has hands-on experience in conducting train system testing and inspection, non-destructive testing (NDT), equipment fleet retrofit, upgrade, and modification.
BSc(Hons), Cert(Business Studies)
Metthew WONG
Head of IT
BSc(Hons), Cert(Business Studies)
Metthew Wong is a highly experienced Information and Technology system engineer with over 33 years of project experience in project management, systems integration, and systems development.
In his role as the Head of IT at Key Direction Limited for the past 15 years, Metthew has a wide range of responsibilities encompassing IT system administration, web development and maintenance, and IT project resource planning.Additionally, he is responsible for implementing IT and cybersecurity measures for both the company and its clients. Metthew also manages the design and implementation of technical computer systems through nominated subcontractors and plays a key role in the coordination of tender document preparation and submission.
Prior to joining Key Direction Limited, Metthew held notable positions within the Technical Services secot, including being a Technical Support Specialist at Kowloon-Canton Railway Corporation (KCRC), an Assistant Manager at Global Technology Integrator Limited, and a Manager at LSC Systems Ltd. Throughout his career, he has achieved significant accomplishments such as providing technical advice and support to senior management at KCRC, leading a team of 40 field and network engineers at Global Technology Integrator Limited, and successfully setting up the ISO9000 certificate in the Technical Support Division.
With his extensive experience and expertise, Metthew plays a pivotal role at Key Direction Limited, providing IT technical advice and solutions for the company, its subsidiaries, and client projects, ensuring effective and efficient IT operations and support.
BEng(Hons), CEng MIET, MHKIE
Jason Chung
Project Manager
BEng(Hons), CEng MIET, MHKIE
Jason Chung is a chartered professional engineer with 42 years' experience in mobile technology, telecommunication & railway industries
At Key Direction Limited, Jason holds the position as Deputy Project Manager overseeing the Macau Light Rail Train lines, specifically the Barra, SPV/HQ and the East Line new extension tendering works. His primary focus lies in contract and purchase order management, as well as the formulation of quotations. Jason efficiently manages the Radio, TNS, NTEL, and ETEL subsystems from design to site configuration.
Throughout his career, Jason held maintenance and project management roles with esteemed operators and railway companies like PCCW, CSL, Hutchison, KCRC, MTR, Fujitsu Australia Ltd., and Objective Systems Integrators.
Before joining Key Direction Limited, he served as the Radio & Telecom Renewal Manager overseeing successful communication asset renewal projects at MTR.
Jason's expertise includes migration of East Rail ICCS subsystems, completing complex projects like the Tsim Sha Tsui Extensions despite significant civil access delays, and supporting overseas tender bidding for projects like the Sydney Metro South West Line and Gold Coast Rapid Transit.
At CSL, he was a core member of the Engineering Division responsible for technical evaluations, network dimensioning, and supporting HK 3G spectrum license bidding. In Australia, Jason led a maintenance team for PABX and Computer Telephony Integration, gaining valuable experience in developing Network Management Systems for Optus SDH networks.